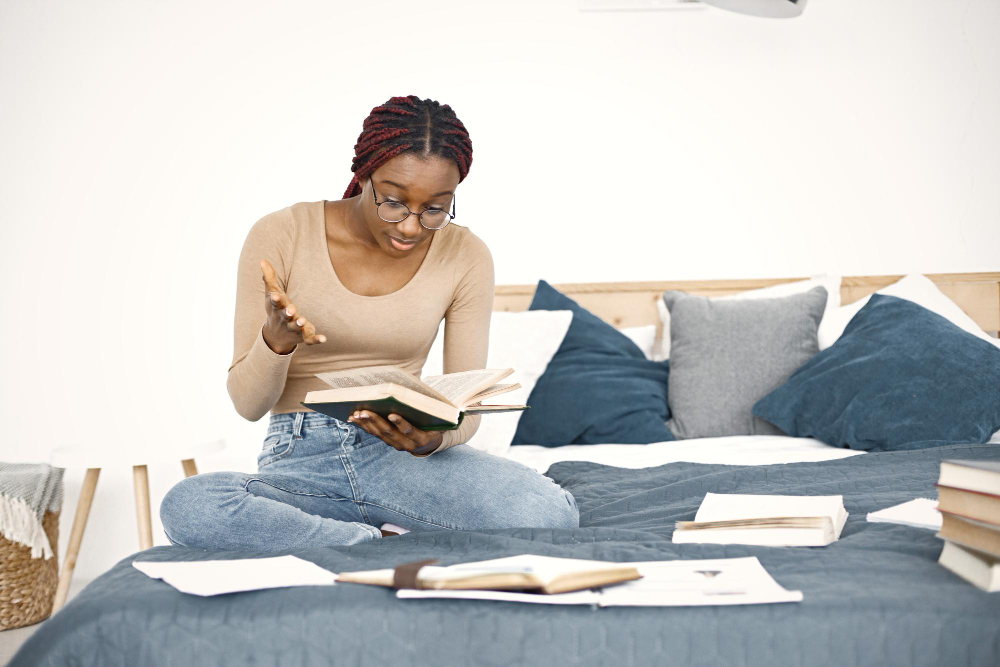 How to Secure your UK Student Accommodation
Now your offers have arrived and we are sure you are excited to start your study in the UK but one important step is to secure an accommodation where you can lay your head after long school hours but more importantly, a cool and safe place that will serve as a home away from home.
When choosing your accommodation in the UK, there are so many things to consider such as do you want a university accommodation, private residence, a place in the city-center or on campus? 
Before you make a decision, it is important to consider your options and timelines by looking at;
What you want
What you need
What you can afford
What you can compromise on i.e. your proximity to school
These steps may help you streamline your options in making the right decision that suits you. Please note that housing can either be long-term, short-term or even on campus and this housing can be arranged before your arrival. Though in some cases, the housing agent may request your presence before it can be leased.
UNIVERSITY HOUSING
Most universities in the UK offer student accommodation but this is dependent on availability at the time of application. Most of these accommodations are shared and usually made up of a mixture of men and women even though some may have female or male only residences as well. Living in these halls puts you at the center of student life. It's a great way to make friends and to get involved in social campus activities. Many universities do not guarantee a place for all students even though international students may be priority on the list. It can only be guaranteed if you already applied before the deadline and have a deposit in place.
University websites contain a lot of useful information for you to research and find the kind of accommodation you like but our experienced counsellors can also help you make a decision taking several factors into consideration. Also be informed that just a handful of universities may have residences that accommodate families and married couples. Even at that, they are quite difficult to acquire on campus.
A standard university room is either made of a single or double bed, a storage space and a study table with a shared bathroom allocated to either a number of rooms or the whole floor. Ensuite are also available where you have your own private bathroom. Most student accommodations share communal areas such as a kitchen, dining area or a small living room space to encourage socialization. Major appliances such as refrigerator, oven, kettle, television etc. are provided in these communal areas.
PRIVATELY OWNED HALLS OF RESIDENCE
Privately owned halls of residence offer all the benefits of halls, but are not linked to the university. You book a room directly with the specific halls you're interested in and most have easy online booking systems. Private rental accommodation has grown popular among students in the UK now. These kinds of accommodation are usually modern with good services with their locations proximate to university campuses and its facilities. Most students studying in the UK have opted to live in private accommodation for varied reasons.
Example
Private facilities are faster to secure than university residences. This could be confirmed within 24-48 hours
Private halls usually have a cheaper rent option as compared to halls but it also comes with added bills such as utilities, Wi-Fi, contents insurance and a TV license, however the private student accommodation is getting very competitive, so property managers have started novel amenities like swimming pool, coffee bars, outdoor grills, breakfast on the go, car parking in addition to basic amenities like communal area, study spaces, bike storage and gyms. But remember, as long as everyone in your house is a full-time student, you don't have to pay council tax.
It is also an opportunity to move in with your friends. Most Universities have private housing facilities they have partnered with to provide this option to students. So, it is important to consider visiting the accommodation help section in your school, to go through options and get expert advice from your accommodation guidance personnel.
HOME STAY
Home stay options are usually afforded to international students who come for language courses or pre-university courses. This option is usually provided by families willing to host international students to give them a more intimate and family-oriented experience in the UK. Host families are usually reviewed and oriented by the universities to ensure that they could meet the requirements of the student and to verify that they are good families that can give the student a good experience. Home stay is also an option for students who must leave their dorm rooms during long summer holidays. It is however required that you speak to your university accommodation counsellor to secure that. This housing option is commonly popular among private universities in the UK. Long lasting relationships are usually built with this housing option.
Want to talk to us about your choice?